Recover Like: Amercian Running Phenom Shalane Flanagan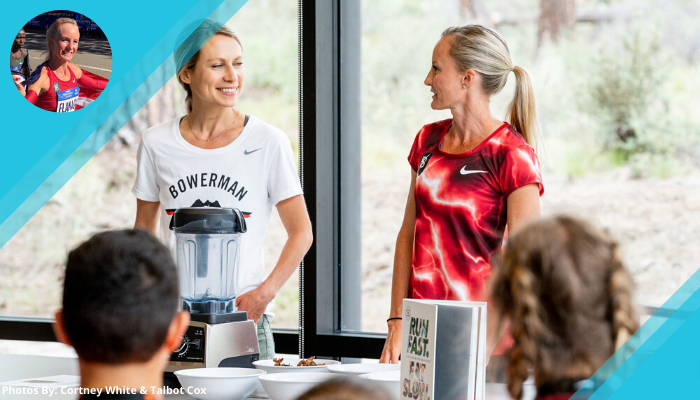 A good way to describe the level that Shalane Flanagan reached in her running career is by realizing one thing. Unlike most runners, Shalane's name is recognized by more than just running fans. Instead, Shalane has made a name for herself nationwide across many sports and with many fitness goers. Not only that, but Shalane has also become the face of woman's distance running in America.
In our interview with Shalane, we dive deep into how she raised the bar with her next-level recovery plan. How exactly did Shalane do this? Well, for one thing, learning her stuff, and it definitely showed throughout her career. Being an author, Olympian, NYC Marathon winner and so much more, you might want to take some notes on this one.
Shalane, to begin, let's start with when you were still competing as a runner. Can you tell our readers how your recovery changed throughout your career?
To be honest, it wasn't until later in my career when I started prioritizing recovery. When I was in high school and college, recovery defiantly wasn't at the front of my mind. For example, one factor that I realized affected my recovery was my college lifestyle. In college, I was pretty used to being on the go from classes to extracurricular activities. I didn't realize how much that was taking away from my recovery until I became a pro runner. Focusing on my running and eliminating many extracurricular activates definitely aided in my performance and recovery. I will say though, thankfully, some of my everyday habits helped promote my recovery. Throughout my life, I have not been a night owl, so typically during my career, I went to bed early and woke up early. This was extremely beneficial to help my body recover.
Similar to the last questions, how important do you think recovery was to your performance as a professional?
Here is a good way to think about it. Say that I trained for 2-4 hours a day, that means that the other 20-22 hours left in the day were spent recovering. In short, I believe recovery is a huge opportunity to make big fitness gains. Another way to say it is that I believe recovery is just as vital as training, they are both connected. Sometimes, I feel that recovery is a factor that helps determines whether someone achieves their goals or not.  If you can stay healthy and accumulate year upon year of strong training, that can certainly be a factor in determining whether or not you win medals. When I look at athletes going through injury cycles, I would say a lot of the time it's because they haven't recovered enough
To dive a little deeper, did you have any keys for optimal recovery as an athlete?
Well first, I should start by saying that I believe there are two parts to recovery, mental and physical. Most people focus on physical recovery which is very important, but I would also say that your mental recovery is also essential. Being able to turn off your brain and not think about training all the time is critical. Having other interests that diversify your thoughts is a big piece of recovery.
In addition, I would say, sleep is the best recovery tool athletes have. Sleep was something that I definitely emphasized throughout my career. In essence, sleep is the time you give your body to adapt to training. Plus, sleep is free! I would say that sleep was one cornerstone of my recovery as an athlete.
On the physical recovery side of things, I would say that the other cornerstone of recovery is nutrition. Of course, there are tons of smaller techniques, but I would say they're not as important as nutrition. Things like physical therapy, massage guns, dry needling, and all sorts of other therapies and tools can help, but nutrition comes before everything else.
Keeping in mind that nutrition is first, were there any products that you found made a difference in your recovery?
For me, I would have to say my top three tools were the R8 Roller, massage guns, and then a good old fashion foam roller. I am a big fan of the R8 Roller because it's so transportable and easy to use. The whole Bowerman Track Club, who I coach for now, actually has one. Then, for the massage guns, I really enjoyed the Hypervolt and Theragun. They are convenient tools when you don't have a massage therapist around and you need to quickly loosen up things like your IT band, quad or calves. Then, of course, being able to roll out on a simple foam roller is nice.
In addition, I don't know if you would call it a tool, but I often took ice baths throughout my career. I know that not all science backs them up, but the night before every one of my major wins or accomplishments it just so happened that I took an ice bath, so I am kind of partial to like them.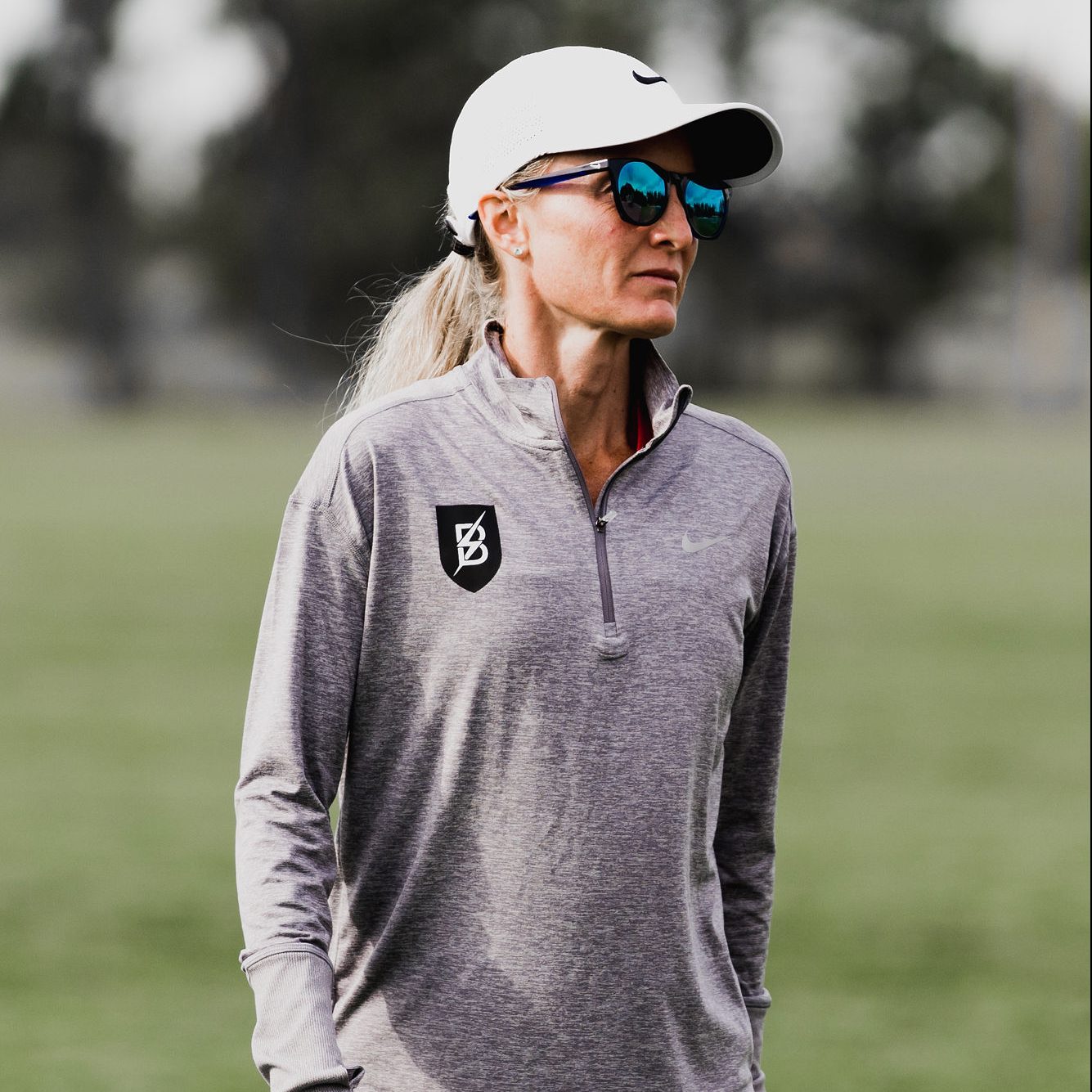 In addition to those products, you have been a strong advocate for the Nike VaporFly shoes. Did those make any difference in your recovery?
The short answer is yes. The VaporFly's were a huge help to my recovery. Really, I think it came down to the foam being so soft that my muscles did not accumulate as much damage from the impact of running that they had in the past, with other running shoes. The shoes actually allowed me to train harder and train more because they made the running easier on my legs. However, I don't think those shoes are for everyone. I think that for some people the Nike VaporFly's might be too soft and that could lead to injuries. Overall though, for me, the Nike VaporFly's made a huge impact on my training and recovery.
For this question, let's focus on your racing. How did you recover after marathons?
Looking back on things now, it's unfortunate, but I never took my recovery following a marathon very seriously. I think this was primarily because I was so meticulous about my training, preparation, and recovery for the 3-4 months leading up any major marathon that when I finished my competition, I just wanted to relax and take a mental break. In light of this, I did take the time to do a few things for my physical recovery. The biggest of these things was refueling. I started by immediately drinking some fluids, and then followed that by eating some carbohydrates to replenish my glycogen. As I said, I wasn't overly focused on being perfect after my marathons, so typically I would celebrate with pizza or a good burger to get fueled back up. Lastly, not so much refueling but more physical, I would try to get a light massage as soon as I could.
Let's switch gears and focus on cooking and nutrition. What did your nutrition look like throughout your career?
Most people might not guess this, but nutrition is an area I had major improvements in throughout my career. During high school and college, my nutrition was not dialed in. Nutrition was one arena that I made big leaps forward. Throughout my career, I worked to make things better and better as I progressed each year. To be honest, when I started off running, I was probably under-nourishing and not applying myself to proper nutrition. However, when I transitioned to running marathons, I realized how important nutrition was to training. As I switched to longer races, I went from training 50-70 miles a week to around 130 miles! Since I was nearly doubling my workload, I recognized that nutrition and recovery required a lot more of my focus.
From everything that you learned about nutrition, what would you say was the biggest factor for optimal performance?
The first thing that comes to mind is hydration. Hydration is essential. I think that a lot of the time, people walk around under-hydrated because they don't realize how important water is for your metabolism, muscles tissues, and energy. If you are in a state of dehydration your body functions at a much lower capacity. Sometimes people wonder why they don't have energy and it comes down to the fact that they are not drinking enough water. The simple act of drinking water was something that I didn't realize the importance of at first, but defiantly prioritized later in my career. Another key to hydration is salting foods with pink Himalayan salt. This type of salt is a great mineral and a wonderful way to rehydrate yourself if you are drinking a lot of water. I say this because pink Himalayan salt helps our bodies absorb water.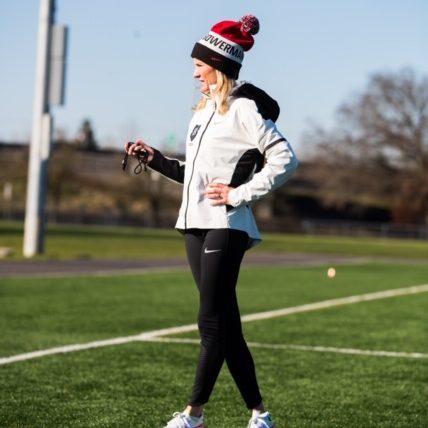 Moving on from that, can you tell us the story behind your New York Times best-selling cookbook, Run Fast Eat Slow?
You know, Run Fast. Eat Slow. literally started over a dinner conversation with my best friend of many years, Elyse. She had just returned from culinary school and was sharing with me some information she had just learned, while I was enjoying one of her self-made, delicious recipes. As our evening progressed, we realized that Elyse could enhance my performance by teaching me proper nutrition and cooking. Not only that, but we also realized, that with my background of running, and Elyse's background of cooking, we could help others by sharing our combined knowledge in a cookbook. Honestly, we both saw that there is a ton of misinformation, diet trends, and harmful knowledge out there about healthy eating. We also knew that most people think that healthy eating tastes bland and is boring. It was over this evening dinner that we decided to collaborate and create a cookbook. That's how Run Fast. Eat Slow. came about. Ironically, prior to writing our cookbook, I was never a cook. However, now cooking is one of my favorite things to do. I love getting in the kitchen and cooking for people like the team I coach, the Bowerman Babes. Another thing that was so exciting about writing a cookbook was that it felt very rewarding being able to help others in their nutrition. Honestly, I wish I had a tool like our cookbook early on in my running career because I simply didn't know the things I needed to know. Looking back on it now, writing Run Fast. Eat Slow. was better than I could have ever imagined.
With that said, did you learn most of your nutritional information from your co-author Elyse?
Yes, I have to give a lot of credit to Elyse. It's because of her, I have learned tons of nutritional information and have developed a passion for cooking and healthy eating in general. Thankfully Elyse helped correct many of the misconceptions I had about nutrition.
On that note, what would you say is one of the biggest misconceptions about recovery nutrition?
I would say the number one misconception is that fat is bad for you. I can see where people get confused because some fats are not good for you, however healthy fat is an integral part of being an athlete. Not only that, but fat is huge in helping absorb the nutrients in food. This is a big help on the recovery front. For this reason, I try to include healthy fats in every meal, plus fats give good flavor so it's a win-win. Some examples of fats that I use are olive oil and coconut oil, coming from good sources. Another option for healthy fats is in yogurt. Typically, yogurts without fats are high in sugar which is not great for athletes. There are so many options for healthy fats, it comes down to finding things you like and making them with whole foods.
Back to your book, this might be a question you knew was coming. What is your favorite recipe from your cookbooks?
That's hard because I love them all. I do have some that I cook frequently, but I enjoy them all so much that I know most of them by heart. I definitely have some hardy salads that I love. Salads are great to make on Sunday night because the can last for almost a full week and are always ready to go. There is a recovery quinoa salad in our cookbook that is full of quinoa, vegetables, and beans which is amazing. I also love all the sauces that are healthy and can be drizzled on bowls and other great meals. Yet again, because I have a sweet tooth, I love the sweet treat recipes that are also good for me. One healthy and delicious dessert is the homemade peanut butter cups. As you can see, I love so many it might be easier to say what the Bowerman Babes team's favorite is rather than my own. Since I coach for the Bowerman Babes now, I know that one of their favorites is the fish tacos with mango avocado salsa which the team makes basically every week.
To wrap things up, what is the single most important tip you can give to our readers?
I would say to anyone with goals, setting a routine and including something they can do on a daily basis that breaks their goal into small increments is a big key to achieving success. A lot of the time goals seem so big and far away that they are extremely daunting. However, one thing that has been a great help for me, was sitting down and creating an outline of what I can do to get closer to my goals. Having a daily routine helps with that. One of the things I like saying is, "control what you can control". An example of this for improving recovery is the simple routine of going to bed around 9 or 10 and waking up between 6 and 7. When you do this every day, it helps you get adequate sleep and obviously helps your body recover. So, I would say creating a sustainable routine in-line with your visions and goals is essential.
Get the most from all your
Run Fast. Cook Fast. Eat Slow.