Carrot Cake
Protein Cookies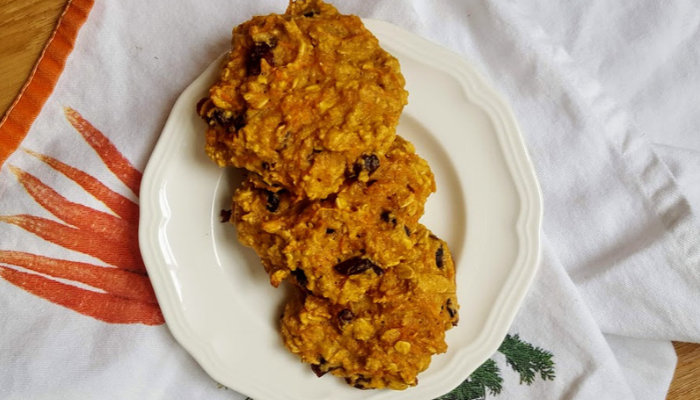 These cookies are the perfect post-workout snack. They contain over 8 grams of protein per serving (2 cookies) and just enough carbohydrate to help stimulate the uptake of that protein. For a portable snack, make ahead and freeze in an air-tight container. Put a few in your gym bag before working out and they will be perfectly thawed and ready to eat as soon as you finish. What a delicious way to recover!
2. Shred Carrots and Add Banana
3. Mash Banana and Add Egg
4. Add Apple Sauce and Mix Ingredients
5. Add Pancake Mix, Oats, Cinnamon, and Vanilla Extract
6. Add Brown Sugar and Raisins
7. Mix Ingredients and Chill 30 Minutes; Preheat Oven 325 F.
8. Grease and Place Mix on Baking Sheet; Bake 20-22 Minutes
Get the most from all your